Ceremony
Our ceremony is being held in St. James the Great, in Slapton.

Slapton is a very small village with even smaller roads. If you can share lifts please do so and it's best to practice reversing before you come - you may very well spend more time going backwards than forwards!

Please park at the Park and Walk Car Park or near to the reception venue and then walk to the church. The roads are very narrow with no parking so it really will be easier to park and walk - it's only about 5 mins away.

Once you've left the car just and turn right and then follow the road and the Spire!

It is easiest to enter the village from the sea road - The A379. Coming this way you will easily find the car park on the left and the reception venue on the right as you enter the village. Don't worry, we'll put up a nice big sign, though the massive marquee should make it quite obvious!

As you walk to the church you'll pass the lovely Queens Arms pub. Feel free to drop in for a drink and remind Steve where he needs to be at 2pm!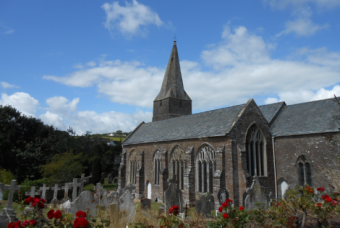 Name: St. James The Great
Address:
Slapton

TQ7 2PN
Web: http://www.achurchnearyou.com/slapton-st-james-the-greater/