Our Wedding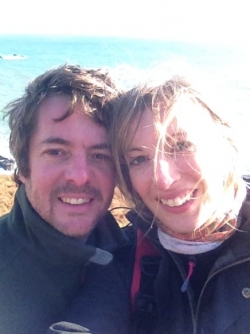 That's right, we are actually getting married!

We have decided to break with tradition and get married in Devon, rather than in Gloucestershire.

We know this means a lot of you will have to travel but we hope you will enjoy sharing our day with us in the place where we live.

We really hope that you are able to come and celebrate with us. You can use this website to find out travel/accommodation options and learn a bit more about what we're planning for our big day.

If you have any questions please get in touch or use the Wedding FAQ page.

Love V and S xx

************UPDATE***************
If any of you are still about on the Sunday then please come along for a BBQ in the marquee. We will have some burgers, sausages and a bit of salad etc. Plus there will be any left overs of food and drink but if you'd like to bring something else along, feel free.
We are aiming to be there for about 11.30 to get the BBQ fired up!
The Wedding
Info on the ceremony.
Ceremony
Where To Stay
Info on where to stay locally if you need a bed for the night.
Where To Stay
Travel
How to get to us and away again!
Transport & Travel